Why we hate Tod's gommino driving loafers (and Gucci loafers)
Dear reader,
We hate Tod's gommino moccasins for mens.
No, it's not about Tod's outrageous price tag.
No, we actually like Tod's women gommino loafers. Proportions are spot on — beautifully shaped. We regularly buy them for the wife.
And Tod's colour scheme is best in class — proper Italian flair.
We have a problem with their shape.
We have been complaining for years that Tod's mens loafers have too much of a square toe and the vamp is too high for a casual shoe (if you don't know what a vamp is, we explain it down in the PS).
Call us weird, but when we see a pair of Tod's men's loafers, we think of a proboscis monkey:
The men's gommino are so unsightly, that the contrast with the women's gommino is striking:
How could tasteful Italians greenlight this?
Finally! Tod's has heard us!
Luckily, Tod's has just updated the shape of their mens loafers.
After years of unsightly mens loafers, it seems that someone at Tod's Creative Direction has heard us.
Here's the new shape for men's gommino driving loafers, harmoniously almond-shaped:
And here is a before/after comparison:
The toe is definitely less square. The vamp seems a bit shorter, but not by much. We think the vamp could be even shorter.
A case of masculine overcompensation?
We think Tod's were using the square toe and long vamp design cues to make their driving moccasins more masculine.
That's ok for men who don't feel confident, and want to appear tougher than they feel inside.
But here, at Brigade du Style, we don't think that masculinity is incompatible with harmony and elegance.
A shorter vamp in the summer is just more appropriate and comfortable to slip on and off.
A longer vamp tends to make feet above size 9 UK look unnecessarily long. Elongating the foot is desirable for gentlemen with shorter feet, but for the rest of us, it's a bit clowney.
That is why we have always been buying our driving shoes from Fairmount (their Buck Driver), rather than Tod's:
The Fairmount are just more harmonious overall, and the contrasting stitching gives them a wonderful casual vibe. We think they one of the best-shaped driving loafers on the market.
It's the same problem with Gucci loafers
Unnecessarily long vamps are a common problem across many shoemakers — chief among which is Gucci.
The Gucci 1953 horsebit loafers such a long vamp, that they curb up at the front.
They're getting dangerously close to certain shoe that should be banned: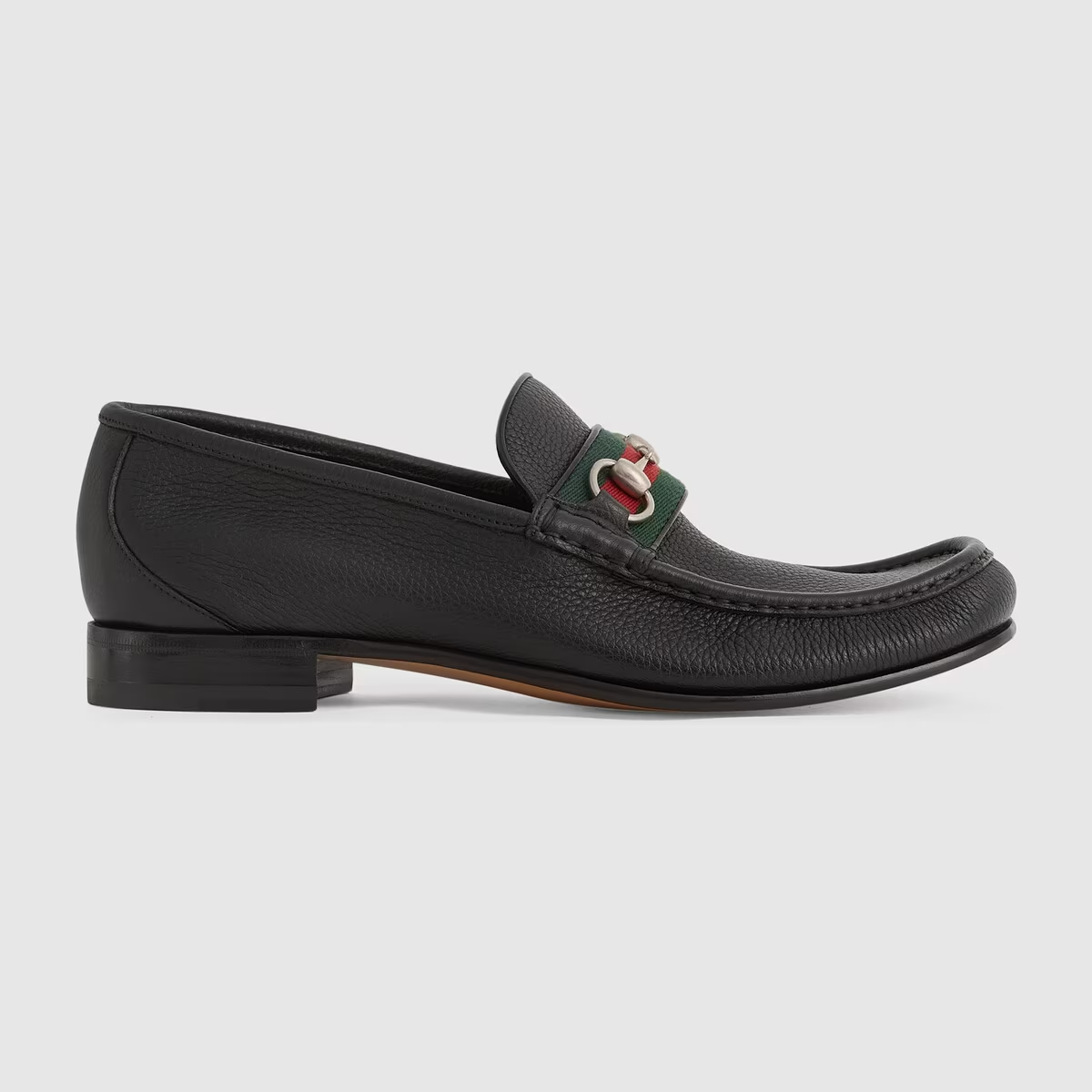 It's the same problem with the other iconic Gucci loafers, the Jordaan:
The Gucci Jordaan horsebit loafer are ridiculously long for men wearing size 9 UK and above.
Here again the Gucci women's loafer are just better proportioned: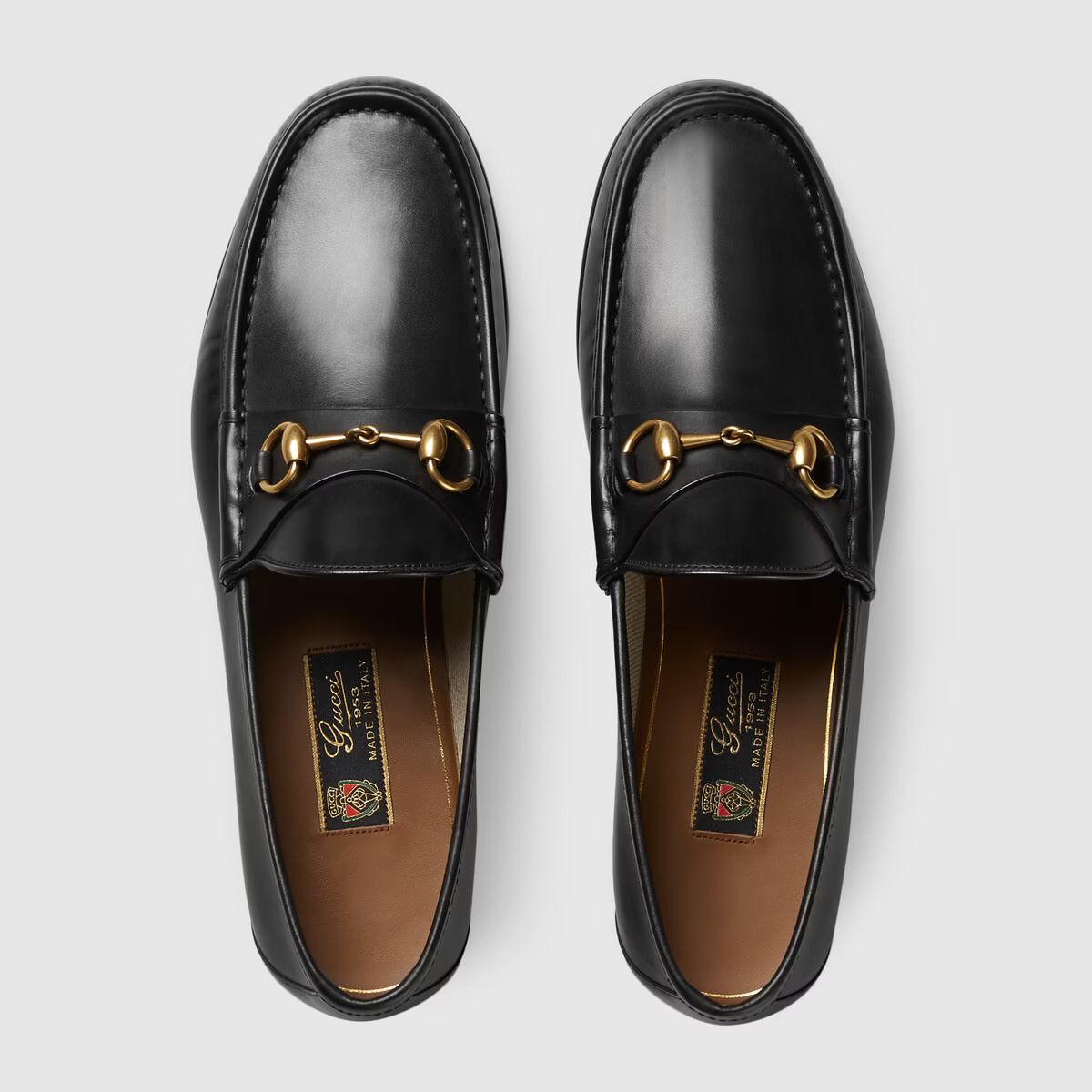 That is why we prefer the design of Jay Butler's mens loafers:
A shorter vamp will work best for men who are confident in their masculinity.
Worn with confidence, they're baller.
Regards,
Edward
PS : The vamp is the top part of the shoe, which can just cover your toes or go high towards your ankles. See below: